Latest News
Charlie's Castle - a geocache !
(January 27, 2013)
---
Some months back we set some BigChess pieces free to roam in the vacant plot next to our offices.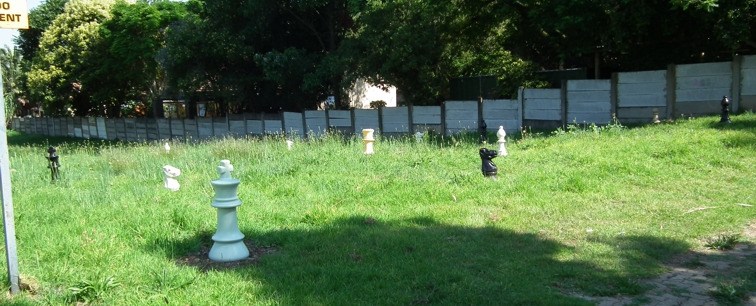 Some were stolen and we had a lot of fun secretly watching our local Randburg residents try to pinch our chess pieces. We had to resort to permanently fixing some of them in place (more about that in another news item).
One piece further from the road was not fixed down and after a few weeks we noticed some unusual visitors to our vacant plot, now largely overgrown due to all the rain we have been having. Expecting another theft, after the people left, we observed that the piece had been moved slightly but nothing more than that. Very curious.
After noticing the third well dressed couple in the middle of the field looking around furtively while standing next to our piece, I had to stop them and enquire as to what they were doing.
Well it turns out that Charlie's Castle has become a microcache......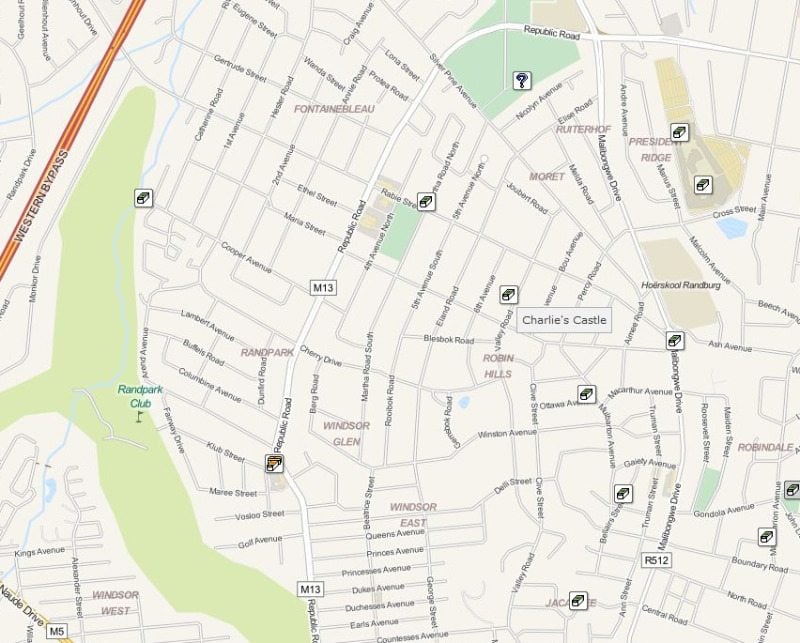 Geocaching is a free real-world outdoor treasure hunt. Players try to locate hidden containers, called geocaches, using a smartphone or GPS and can then share their experiences online.
You can see more on the Geocaching website: