Latest News
BigChess at the Oyster Festival in Randburg - 2012
(June 14, 2012)
---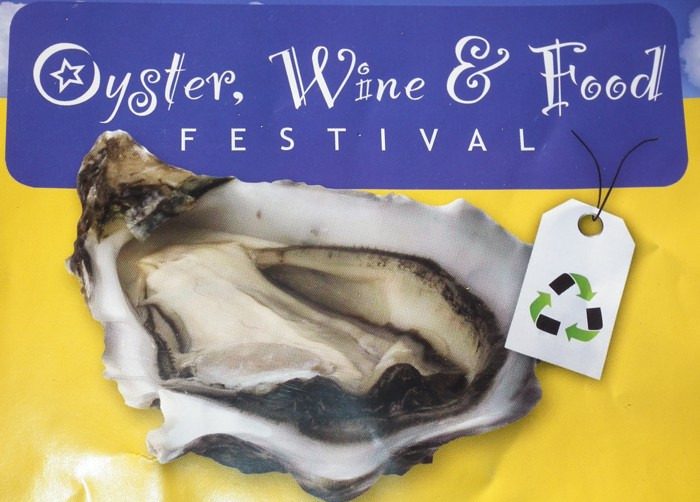 This year's oyster festival at the Brightwater Commons was great - 40,000 oysters sold... amazing, and that's to folk who live more than 600 kms from the sea and more than 1000 kms from knysna !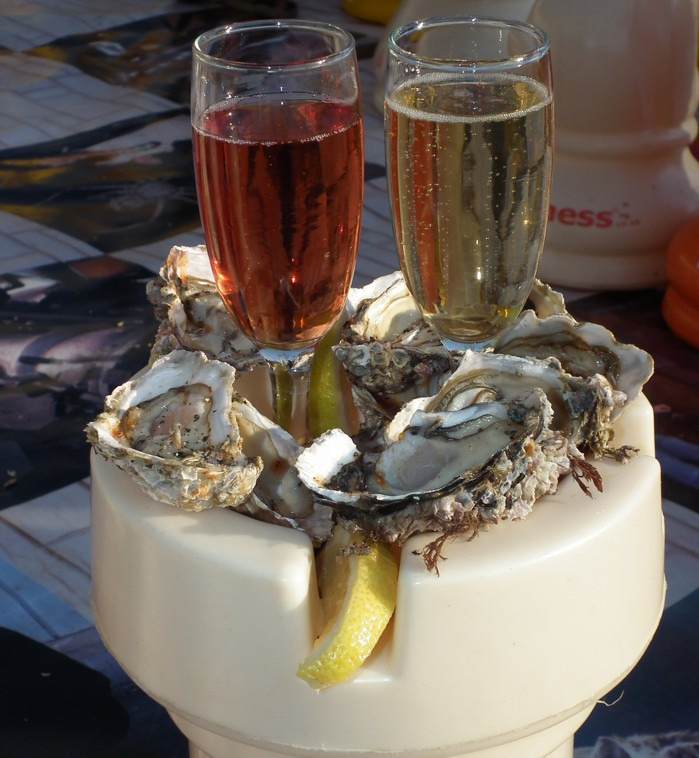 Our best winter weather helped for a warm and busy weekend, the real chill arrived a week later - perfect timing !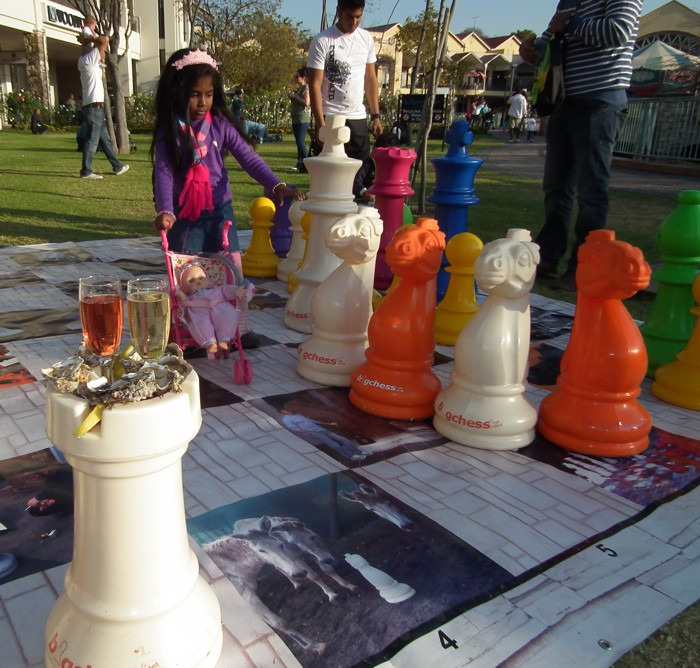 Parking on pavements and in every open space was a sure sign that the place was packed.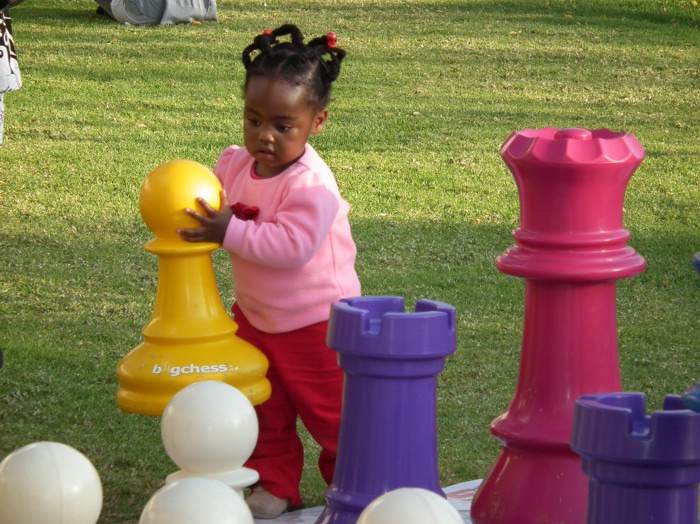 BigChess served as the nursery while parents went to enjoy an ice cold glass of South African bubbly and some superb South African grown oysters.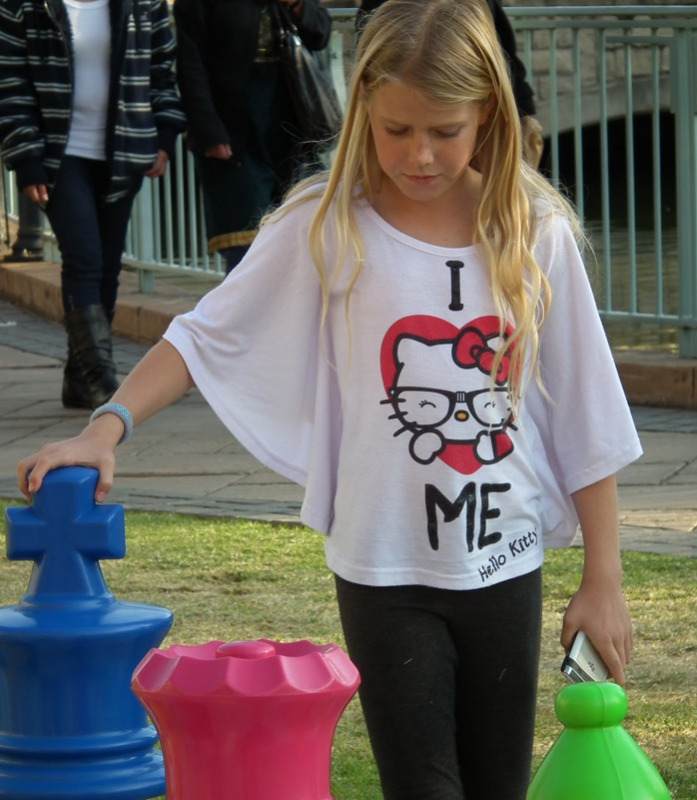 The coloured set proved to be a fantastic hit with all the youngsters and we were priveledged to have our chessboard filled with happy children for two days ! (even some parents had fun playing chess as well !)