Latest News
Garden Alive Show - May 2012
(May 11, 2012)
---
We had a great weekend at the Garden Alive Show in the Pretoria Botanical Gardens this past weekend.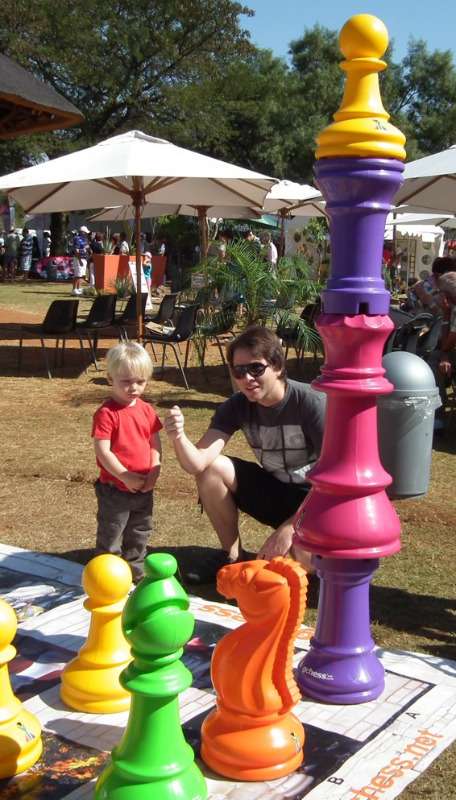 Thanks to all of you who came to see us, play a game and join us for a glass of wine.
Winners of our draw were:
Michel Muller - the BigChess lamp
Eric Steenkamp - the BigChess moneybox
Onsia Englebrecht - the BigChess winter fleece
Congratulations to the winners and thanks to those of you that entered.
There was a dog walk which was a lot of fun - that's why you will see some doggy pictures in the gallery.